One of the reasons I love going to South Australia is for the McLaren Vale reds, The Kings Creed Shiraz is more of a reason to visit. Rich with berry over tones and balanced spices. Beautiful smooth texture – can't get enough of it!
Matt Moran
Australian Chef & Restaurateur
Warm, rich, inviting shiraz. Spice-laden...It's a glossy, polished red that fits that Friday night, no thinking, like shiraz drinking slot. Good with a bag of [insert favourite thick cut chip] and [insert sport or blockbuster movie].
Mike Bennie
From one of the most exciting regions in Australia, comes this medium bodied Adelaide Hills Chardonnay. It's reminiscent of fresh ripe peaches with a touch of cream, nutmeg and cinnamon. A clean fresh finish.
Franck Moreau
Great to see fresh new brands having a go and hitting the market in these challenging times...especially brands that are making quality wines from South Australia's best wine regions.
Justin Tynan
OUR STORY
We believe everyone has a purpose, a creed to live by.

At Kings' Creed we live by our creed to craft small batch wines of quality with bold character.

Led by our winemaker, Ben Riggs – who has an unrivalled commitment to quality, we trust that you will enjoy drinking our wine as much as Ben did making them. Ben is a Bushing King of McLaren Vale, a master of his craft – a legend of the region.
WHAT'S YOUR CREED?
Discover more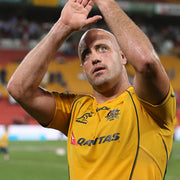 My creed in life has always been that the harder you work when no one is watching, the luckier you get. It has always held me in good stead through sport and business.
Nathan Sharpe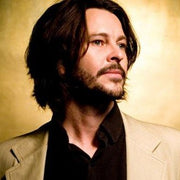 Read. Be Humble. Never punch down. Chase your ideas and develop them. Read.
Bernard Fanning
WHAT'S YOUR CREED?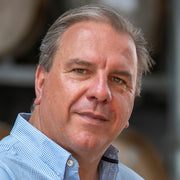 My creed in life follows that on our Riggs family crest, "Dum Vivo Cano" broadly meaning "celebrate the big moments but enjoy and appreciate the steps along the way."
Ben Riggs
Winemaker - The Kings' Creed
If you enjoy a good steak on the BBQ and a glass of fine McLaren Vale Shiraz to match...we have a perfect offer for you!
24 bottles of The Kings Creed McLaren Vale Shiraz 2019
"Warm, rich, inviting shiraz. Spice-laden, lavish with gummy, jellied berry fruit characters, a dash of splintery, cedary oak, smooth, as can be through its length, with the finish a touch lemony fresh. It's a glossy, polished red that fits that Friday night.." Mike Bennie - Winefront.
Delivered to you with FREE SHIPPING!!