Our story
We believe everyone has a purpose, a CREED to live by. 
At Kings' Creed we live by our creed to craft small batch wines of quality with bold character.
Led by our winemaker, Ben Riggs – who has an unrivalled commitment to quality, we trust that you will enjoy drinking our wines as much as Ben did making them.
Ben is a Bushing King of McLaren Vale, a master of his craft – a legend of the region.
We dedicate our wine to those who rule their approach to life, having the strength of character to stand bravely behind their creed, no matter the road in front of them.
Be Bold. Be Brave. Be Courageous.
WHAT'S YOUR CREED?
CREED; a set of conventions or principles guiding our behaviour.
The Kings' Creed is a call for all of us to rule our approach to life. We encourage you to have the strength to stand bravely behind your creed, no matter the road in front of you.
BE BOLD. BE BRAVE. BE COURAGEOUS.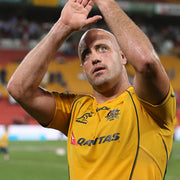 My creed in life has always been that the harder you work when no one is watching, the luckier you get. It has always held me in good stead through sport and business.
Nathan Sharpe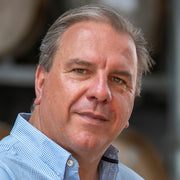 My creed in life follows that on our Riggs family crest, "Dum Vivo Cano" broadly meaning "celebrate the big moments but enjoy and appreciate the steps along the way."
Ben Riggs
The Kings' Creed Winemaker