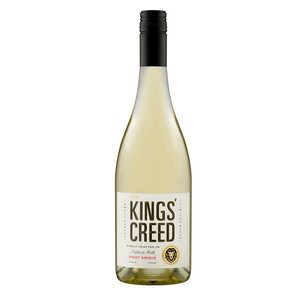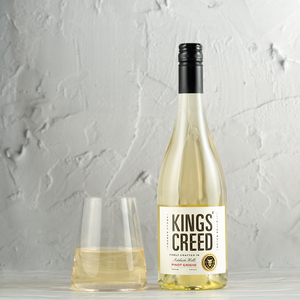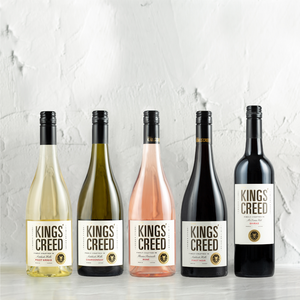 THE KINGS' CREED ADELAIDE HILLS PINOT GRIGIO 2023
At Kings' Creed we live by our creed to craft small batch wines of quality with bold character.

The Adelaide Hills is located in the Mount Lofty Ranges, east of Adelaide. Its diversity in terms of altitude, climate and soil helps it produce its distinctive cool climate wines.

A bright, fresh, fruit driven wine style. It's a typical Pinot Grigio, on the palate it tastes just like a crisp juicy just ripe pear with a touch of citrus. The perfect starter to a spring lunch with family and friends.
We dedicate this wine to those who rule their approach to life, having strength of character to stand bravely behind their creed, no matter the road in front of them.
Regular price
$149.00
per 6 pack
It's super easy to drink, feels like it brings a touch of class. Fairly priced, if not punching above its weight.
Mike Bennie